Here is a fun recipe for a decadent chocolate mousse that is not only simple, but delicious and rather healthy! The mousse itself is made from coconut milk, which has a lot of beneficial fats in it (and it also makes this recipe dairy free). The next ingredient, coco powder, is choc full (no pun intended) of antioxidants! You can also use this as a rich frosting for cupcakes!
So if you are going to have a decadent dessert, you may as well have something that is delicious and still pretty good for you! You probably shouldn't base your diet on this, but everyone needs a treat once in a while! Recipe to follow: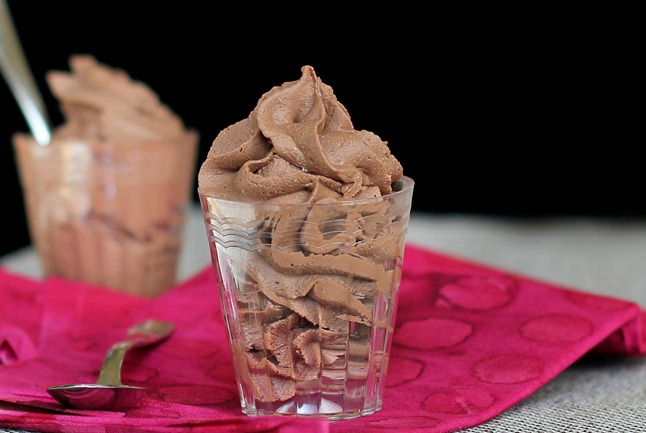 1 can full-fat coconut milk
1/4 cup plus 1 tbsp cocoa powder
1/2 tsp pure vanilla extract
sweetener to taste
Open the coconut milk, and leave the can uncovered in the fridge overnight (Don't shake the can before opening.)
It should get very, very thick. Once thick, transfer to a bowl and whip in your cocoa, vanilla, and sweetener with a fork, or even beaters.
 Stored uncovered in the fridge, the mixture gets even thicker
Sit back relax and enjoy!